Universitaetsklinikum Erlangen

Prof. Dr. med. Michael Uder
Institute of Radiology

Prof. Dr. med. Arnd Dörfler
Department of Neuroradiology

Schlossplatz 4
D-91054 Erlangen

Tel: +49 9131 85-36068
Fax: +49 9131 85-36068

Universitaetsklinikum Erlangen

Founded in 1824, the university hospital Universitaetsklinikum Erlangen offers leading edge medical care of highest quality. With more than 1.300 beds, within 43 departments, it covers every field of modern medicine, using the world's state-of-the-art operating theaters and up-to-date equipment for science-based diagnostic and therapeutic procedures. Teaching, research and medical care are of the highest standard. Research results from Erlangen are setting standards for prevention, diagnostics and therapy. Close multidisciplinary collaboration guarantees optimal care. More than 7.300 employees are working to achieve their common purpose: to promote health and to cure disease.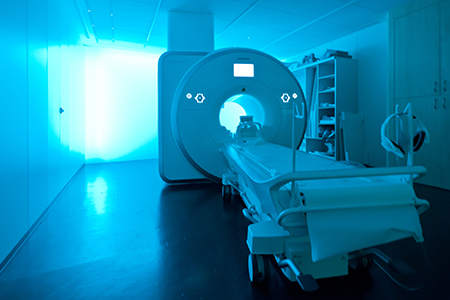 The Departments of Radiology and Neuroradiology, for instance, concentrate on multimodal CT and MR imaging. Equipped with state-of-the-art imaging technology, i.e. high-field MRI, PET-CT/MRI and modern flat-panel imaging interventional suites embedded in hybrid surgical areas, other focuses are oncology, cardiovascular diseases, neuroscience, immunology and medical technology. Close partnerships with Siemens Healthcare, the FAU Institute of Medical Physics and the Department of Computer Science / Pattern Recognition Lab guarantee optimal care and high scientific output.